Review Tools - Social Window Cling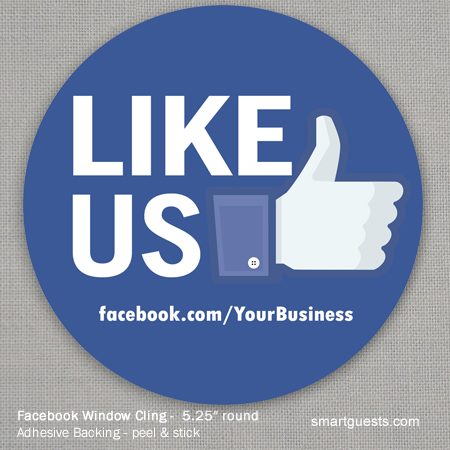 Description:
Start building your social presence by promoting your Facebook social media page. Strategically apply this Facebook Window Cling to entry door, elevators, hallways, business centers, gym or any public area.

Benefits:
* Building Your Business's Online Presence
* Boost LIKES
* Increase Guest Engagement
**Customization Designs also available. Contact Us.

How to Order:
1) Select Quantity, Proceed to Checkout
2) In Notes section, enter Link or social address
2) We Print and Ship!
Dimensions:5.25" round

Printing: ColorProduct Type:Adhesive Backing
Printing Time:
Turnaround time is usually 3-4 business days See more delivery options.